INNOVATION ROUTE - ECO Line: a range of fully recyclable airless dispensers made of recycled materials.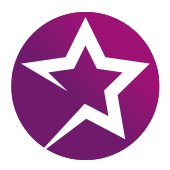 INNOVATION ROUTE
With the ECO Line, Aptar Beauty + Home presents airless dispensers 100% made from PP/PE - with a recyclability score from 96 to 98% certified by Cyclos-HTP. We took out all problematic plastic materials (POM, EVA..) to offer a wide portfolio of sustainable PCR airless solutions:
Micro 30 ml R-PET: more than 60% of the total weight made from 100% recycled PET,
ISCC PLUS Circular Plastic: all PP parts are made from 100% chemical recycled materials,
Micro ECO and Mezzo ECO: all PP parts are made from 50% mechanical recycled PCR PLUS. More than 40% of recycled material into the total weight.
Contact
36-38 rue del la Princesse,
78430 Louveciennes
Frankreich
Tel.: +33 1 39172020
Fax: +33 1 39172095